7 Upscale Indian Restaurants in KL for Authentic Dining Experiences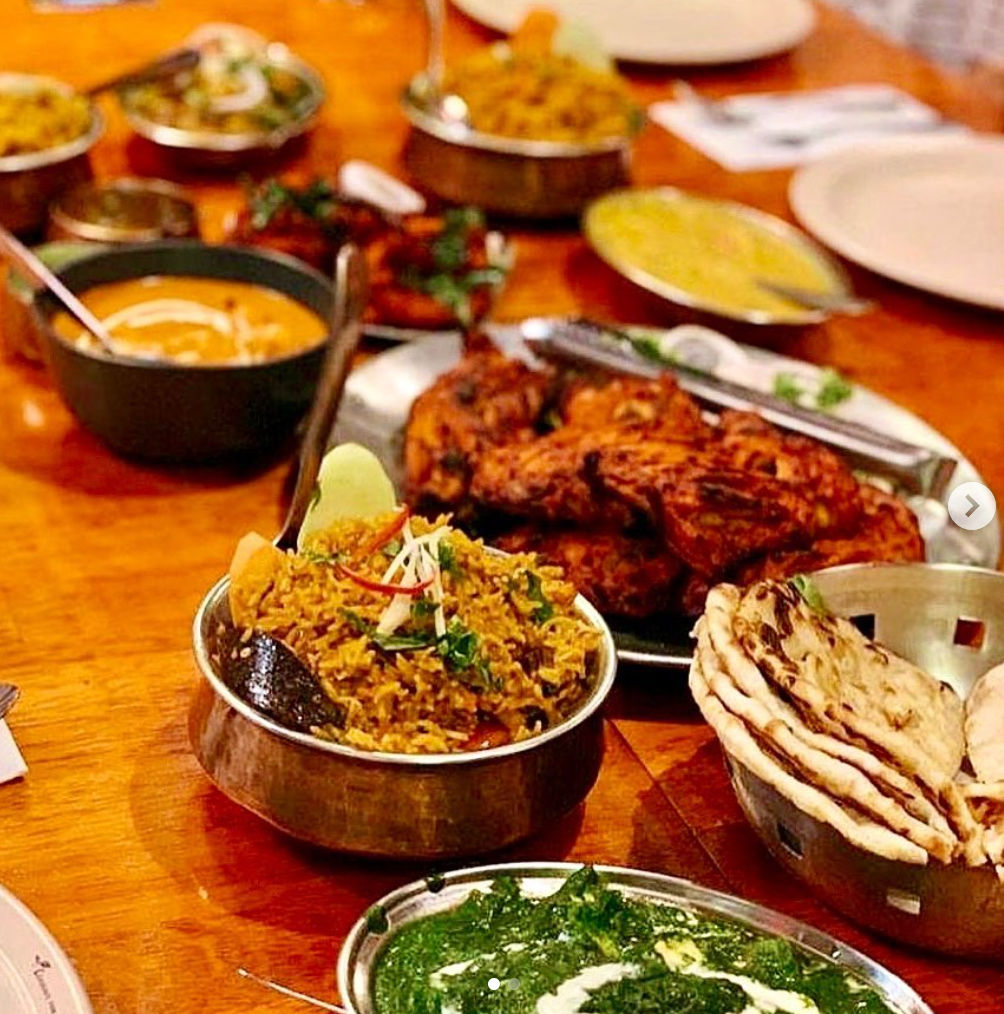 Still in the mood for Indian food and miss the latest Deepavali's array of delights? For an authentic Indian dining experience, choose from some of KL's finest high-end restaurants.
If your knowledge of Indian cuisine simply falls between Northern and Southern cooking styles, you've barely scratched the surface of this cuisine's diversity. Indian cuisine is steeped in culture and heritage passed down from generation to generation. What makes it fun, however, is that there is a friendly rivalry between these two regions – who has the best food?
Let's not forget Western India (with cities like Goa and Gujarat) and Eastern India (West Bengal and Chennai) – they all have their own distinct and rich cuisines too. What will intrigue you is that they all have similar foods but cooked with different methods and ingredients. Some are even influenced by different cultures along the way, especially during colonization and the spice trade. Of course, when this heritage cuisine travels outside India, the flavors and its authenticity change according to its geographical location.
Let's break it down: Nordic-style dishes center on breads and curries, which include the usual suspects like naan breads, roti, samosa as well as curries like palak paneer (spinach and cheese), makhani ( butter sauce) and aloo gobi (potatoes). and cauliflower). Garam masala is a predominant spice and you finish your meal with tea or chai.
South Indian cuisine, however, is based on rice, lentils and stews. (Yes, you guessed it right – banana leaf rice is South Indian) But you would like to know what other dishes like thosai (lentil and rice pancake), idli (rice cakes with steamed lentils), sambar (spicy stew of lentils and vegetables) and rasam (tomato, tamarind and lentil soup) are all from the South. At the heart of all Indian cuisine, it is a harmonious blend of spices, textures and acidity that makes its dishes resonate with the Malaysian palate.
We don't have to tell you where to find the best banana leaf rice in town – you already figured that out. We ask you to raise the bar with these eight progressive and modern Indian songs. Restaurants in KL which specializes in authentic yet inspired Indian cuisine.
Here are 7 high-end Indian restaurants in KL renowned for their culinary creativity and bold flavors:
Upon entering the restaurant, you will find a buffet counter designed to represent old brick and concrete cookers complemented by old pots and pans from India.
One of the most established upscale Indian restaurants located in the heat of KL, Passage Thru India offers North and South Indian dishes, from biryani to tandoori chicken to their crab masala.
Image Credit: Passage Through India/Instagram
Address
4, Jalan Delima, Off, Jln Bukit Bintang, 50400 Kuala Lumpur
Website
Call
+60179989427
The Qureshis have a heritage of over two centuries as a family of chefs in the royal kitchens of the Nawabs of Awadh for 10 generations. Over the years, they have developed, even researched manuscripts, and single-handedly breathed new life into age-old recipes like 'tandoor' and 'dum', two internationally recognized cooking styles that define traditional Indian cuisine.
The menu features a range of curries, biryanis and a range of reinterpreted classics. These are filled with potent spice blends and fresh ingredients. Recommended dishes include Hyderabadi Nehari (slow-cooked lamb shank with caramelized onions and spices) as well as Dal Oureshi (black lentils simmered with tomatoes, butter and cream).
Image credit: Qureshi/Instagram
Address
Ground Floor, East Wing TPC, No 10, Jalan 1/70D, Off Jalan Bukit Kiara, 60000 Kuala Lumpur
Website
Call
+603-2011 1007
At Nadodi you get a balance between tradition and modernity. His creative use of traditional ingredients and recipes is reinterpreted using contemporary techniques, resulting in a surprising culinary experience. His cuisine takes you on a journey through Tamil Nadu and Kerala, and to the borders of Sri Lanka. Here you will savor and experience unique Indian flavors and spices through special tasting menus for vegetarians and non-vegetarians.
Image credit: Nadodi
Address
Nadodi, Lot 183, 1st Floor, Jalan Mayang, Off Jalan Yap Kwan Seng, 50450 Kuala Lumpur
Call
+603 2181 4334
Led by Chef Yogi, FLOUR is a tribute to his father's legacy, expressed in the restaurant's slogan – dip and eat, which may seem as simple as it sounds but represents the most basic way to enjoy Indian cuisine .
FLOUR is the expression of a new culinary landscape in Indian cuisine, with a strong emphasis on Franco-Indian influences. Much more than your average Indian restaurant, the culinary team here aren't afraid to push the envelope and deliver unique dining experiences.
Image credit: FLOUR/Instagram
Address
71, Jalan Medan Setia 1, Plaza Damansara, Bukit Damansara, 50490 Kuala Lumpur
Website
Call
+6012-960 0053
This elegant Indian restaurant by The Olive Tree Group offers authentic Indian dishes and desserts with a twist, from cheesy naan pizza to homemade kulfi. With beautifully presented culinary creations and a cozy ambience, Frangipaani is a great place to celebrate a special occasion and savor delicate Indian flavors.
Image credit: Frangipaani/Facebook
Address
The Republik, Lot No.M.03, Mezzanine Floor, Jalan Medan Setia 1, Bukit Damansara, 50490 Kuala Lumpur
Website
Call
03-2011 0030
This modern Indian restaurant creatively revisits classic Indian flavors and spices, with particularly creative cocktails. The laid-back yet upscale vibe is a great setting to grab a drink and dine with your friends on the weekends.
From roasted pumpkin with Makhani sauce and hazelnut crumble to spicy lamb burger, there's something for everyone here with a good selection of vegetarian and non-vegetarian options.
Photo credit: Gin Rik Sha/Facebook
Address
37, Ground Floor, Plaza Damansara, Jalan Medan Setia 1, Bukit Damansara, 50490 Kuala Lumpur
Website
Call
+6010-243 8266
This modern, upmarket Indian restaurant in Bangsar village specializes in authentic Kerala cuisine, with decadent dishes served in large portions, perfect for sharing with family and friends.
The menu is fused with new and bold flavors inspired by the owner's travels in Kerala while remaining true to family recipes carefully prepared and passed down from generation to generation. From Fish Molee Briyani to Prawn Mango Curry, everything here is perfectly flavorful and well crafted to perfection.
Image credit: Kayra/Instagram
Address
F-8, 1, Jalan Telawi 1, Bangsar, 59100 Kuala Lumpur
Website
Call
+603 2714 2932