Amari SPICE Penang will fully open from November 1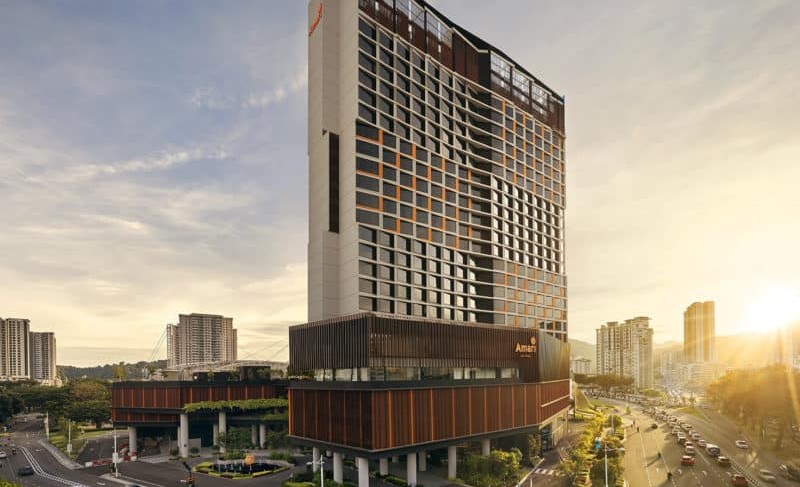 Amari SPICE Penang is a hotel business partnership between ONYX Hospitality Group and SP Setia Berhad.
With decades of experience running some of Thailand's most successful hotel operations, ONYX has built strong networks that span the Asia Pacific and Indian Ocean regions.
Directly connected to the Setia SPICE Convention Center, the hotel offers 453 contemporary designed rooms and suites with cozy warmth and thoughtfully designed touches.
The hotel offers several multi-dimensional dining experiences, such as the Amaya Food Gallery (all-day dining restaurant), Cascade (a cozy lobby lounge that offers teas, barista coffee, cocktails and fine artisan pastries) and D'Observatory Sky Bar (rooftop bar).
Other facilities such as the FIT center (gymnasium), swimming pool and spa are also available to guests.
Hoo learned earlier that the hotel is expected to fully open to guests from Nov. 1.
"Further details on room reservations and other information will be posted on the hotel's website very soon," she added.
The General Manager of the hotel is Noorazzudin Omar, a veteran who has had a full 30-year track record in the hospitality industry, leading some well-known brands, such as Marriott, Mayfair, Impiana, Mutiara, Cyberview, Sama-Sama and many others.
In a recently released press release, Noorazzudin said its unique "CFO" – Communication, Monitoring and Ownership leadership philosophy is the essence of effective hospitality.
He also said that "CFO" also means taking care of others.
"When you care about your team members, you help build the hotel's vision and lead the team to achieve hotel goals," he said.
Source: Mutiara Bulletin