Binetics Labs Unveils Exciting New Queen and Pharaoh CBD Sexual Wellness Line Featuring Sensual Oils and Drinks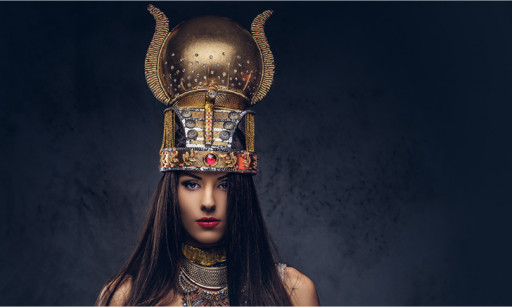 SACRAMENTO, California – January 20, 2022 – (Newswire.com)
Binetics Labs, a Sacramento-based research company, is launching an exciting new line of hemp-based CBD and Delta 8 products under the Queen and Pharaoh brand. The products are focused on sensual oil, wellness and new booming beverage sectors.
Over the past 2 years, Binetics has conducted extensive research into the ancient practices of the Egyptians. Queens and pharaohs were no strangers to creative approaches to optimal one-on-one time, often using aromas, oils, lotions, and other sensation-enhancing formulas. Fast forward to today, Queen and Pharaoh combine modern science, high quality CBD and ancient Egyptian practices to produce a range of sensual oils, awakening creams, vapes, gummies and drinks. .
If "variety is the spice of life", then Queen and Pharaoh products have got the "spicy" part figured out.
"Queen & Pharaoh is a unique product and we are confident that our customers will appreciate both the CBD and THC versions which each provide an experience superior to anything they have used before or available on the market," Emery Morrison, CMO of Camp Nova , https://www.campnovaonline.com, said a California-based lifestyle tech cannabis company. CampNova partners with celebrity brands such as GAS by 2Chainz, Aphrodisiac by Lil' Kim and other top celebrity brands.
On the subject of lubrication during sex, Alex Capano, medical director and faculty member of the Lambert Center for the Study of Medicinal Cannabis and Hemp at Thomas Jefferson University, explains that CBD can help. "There are so many cannabinoid receptors in the reproductive organs and sex tissues. CBD increases sensitivity and supports the body's natural lubrication," says Capano.
Queen and Pharaoh product offerings include CBD massage oil, CBD lubricating oil, CBD awakening oil, custom-designed CBD + CBG vapes, and naturally flavored CBD seltzers. We complement our new product offerings with delicious all-natural, fruit-flavored CBD gummies, much like the forbidden fruit given to the Pharaohs.
Click on here to view Queen and Pharaoh product offerings. Visit their website at https://queenandpharaoh.com For more information, contact [email protected].
To learn more about getting the new sensation of the ancient mystical queen and pharaoh, check us out online or call: 773-858-7223
Related Files
QP logo.png
111A Image QueenandPharaoh.docx
press release department
through
Newswire.com
Primary source:

Binetics Labs Unveils Exciting New Queen and Pharaoh CBD Sexual Wellness Line Featuring Sensual Oils and Drinks