Congratulations to employee of the month for November, Stephen Duncan!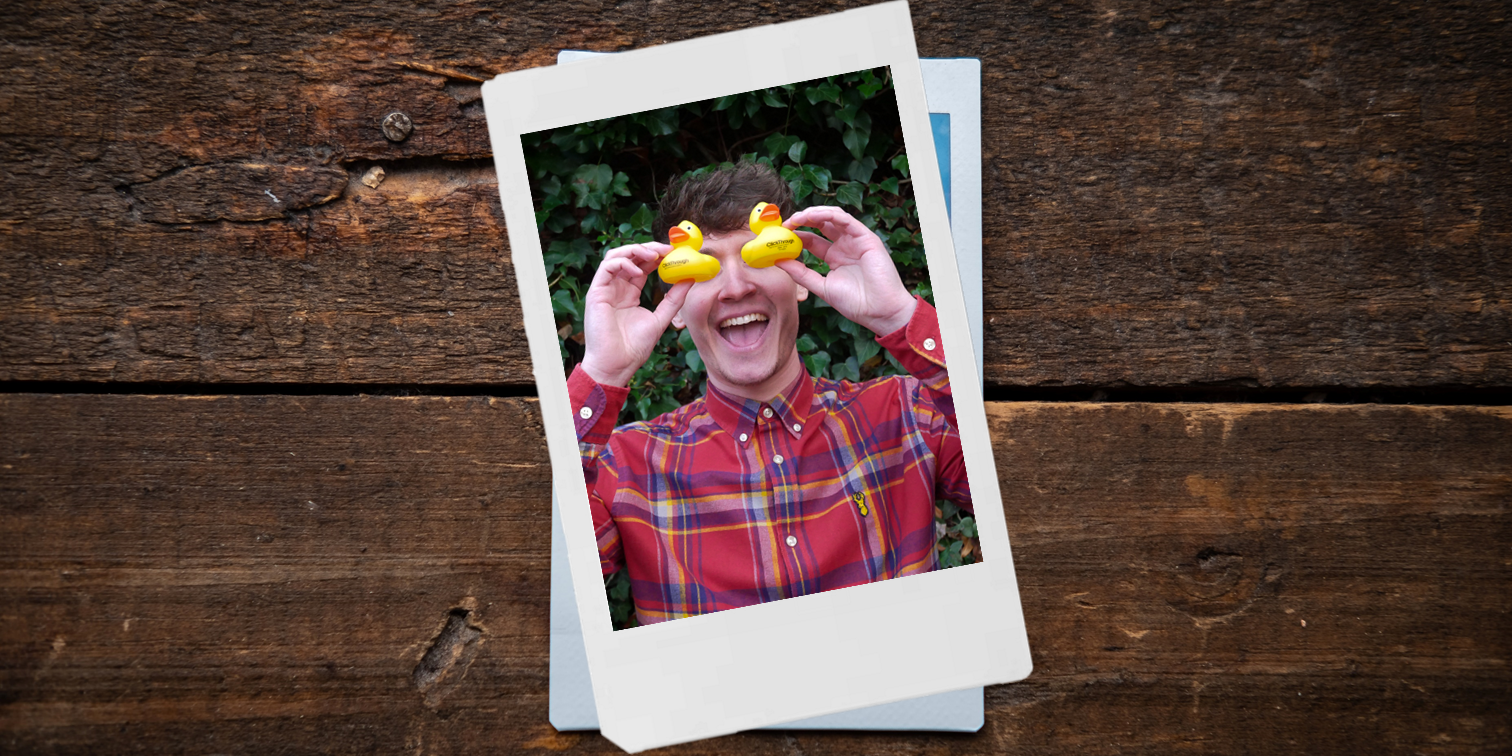 He might be new to ClickThrough… but he's definitely not a newbie! It's time to meet our Employee of the Month for November – Stephen Duncan!
It's our favorite time of the month! It's time to reveal (and celebrate!) Our Employee of the Month for November winner and congratulate… Stephen Duncan! By joining ClickThrough as a Paid Search Specialist just two months ago, Stephen has already had a huge impact on his clients. We spoke with Stephen to find out more about our winner.
"Although he's only been here a few months, several clients have told us how great it is to have on the account. His manners and expertise on appeals have been invaluable and deserve to be recognized. "
"Stephen has worked incredibly hard from the time he joined ClickThrough to be as informed as possible on all client accounts, which he is working on as quickly as possible. He has spent a tremendous amount of time staying incredibly focused on client work and has worked so hard to cement relationships with key contacts. Here are some examples :
Invest heavily in strategy, performance and work tirelessly to ensure that this is as optimized as possible.
Prioritize much needed revitalization of PPC.
It's a pleasure to work with Stephen and it's great to see how well he has integrated with clients in such a short time, I only hear fantastic things from clients about Stephen and his work !
Can you tell us about your role here at ClickThrough?
As a paid search specialist, my main goals are to contribute to growth, expansion, innovation and surpassing customer KPIs where possible. Most importantly, I am here to make sure the customer is happy with the paid search service that we provide. Even though I'm new to the agency, I have a lot of PPC experience, so my role will also be to add a little more spice to the already well-run PPC channel here at ClickThrough.
What's your favorite part of your role?
I really love working with clients. I love it when a customer comes back to us and tells us they're happy with the performance and what we're doing. Ultimately, we make their lives easier if we meet their KPIs and goals – in other words, if we do our job, they do their job and their own internal stakeholders will be satisfied too! At the end of the day, we are in a partnership and we are aiming for the same goal.
What do you plan to spend your good winner on?
Argos. I was going to choose your generic Amazon, but I thought Argos would be better because you can get something electric. There are always great bargains to be had – I already have a huge TV, but you never know when something else might appeal to me. My brother is going to buy a new apartment so I could buy a kettle or a microwave and then some stuff for him. I would love to treat myself, but I also like shopping for things for my family, so I could do that instead.
What would you say you earned while working at ClickThrough?
I would say that I have a better understanding of the internal workings of the department. The previous agency I worked in was on a much larger scale but at ClickThrough you can talk to managers and other specialists quite easily so I am learning more about the other channels within from DPM, such as Paid Social, Amazon, and Display, as well as others across the company.
What three words would you use to describe yourself?
Hope the 3 words would be passionate, caring and empathetic. Hope these are the main ones on my gravestone anyway!
You started at ClickThrough only two months ago and you have already won the employee of the month award, what do you think of this achievement?
Super happy and delighted to be recognized! There are 62 employees here at ClickThrough, so to be recognized as employee of the month among so many smart and talented people makes me really happy. It's good that I have already (I hope!) Had an impact because I have only been here for two months! I would like to know who nominated me …
What do you think you did to achieve it?
I think it's because I use this empathy that I mentioned with both my team and clients, so that I can understand the "why" as well as the "what" when it comes to account performance. . I try to really understand what's going on in an account before I act – whether it's chatting with the team here, chatting with the client themselves, or looking at the account as a whole outside of PPC.
I like to learn about my clients' brands and become very passionate about what they are selling in the process, so that I can genuinely speak with enthusiasm about their performance. I feel like I brought this with me and it was recognized. With a smaller PPC team you have to get in and out of the business – I think I did, and people recognized that.
Do you have any inspiring words for anyone considering joining ClickThrough from a larger agency?
There are definitely more opportunities to grow, both in your role and as a person. The team is super cohesive, and you feel a lot more together – with a smaller team, you rely on each other a lot more, so you have that support system. It's fast, it's exciting, and you probably have more clients, so you have more things to do, more areas to work on, and more things to learn. It's nice to meet different clients, get to know different backgrounds and different personalities, and then talk to such a wide variety of people on a daily basis.
Would you like Stephen and the paid search team to grow your brand with paid search? Get in touch!
>" align ="middle"/>