How to grow a brand on Instagram [5 Proven Strategies]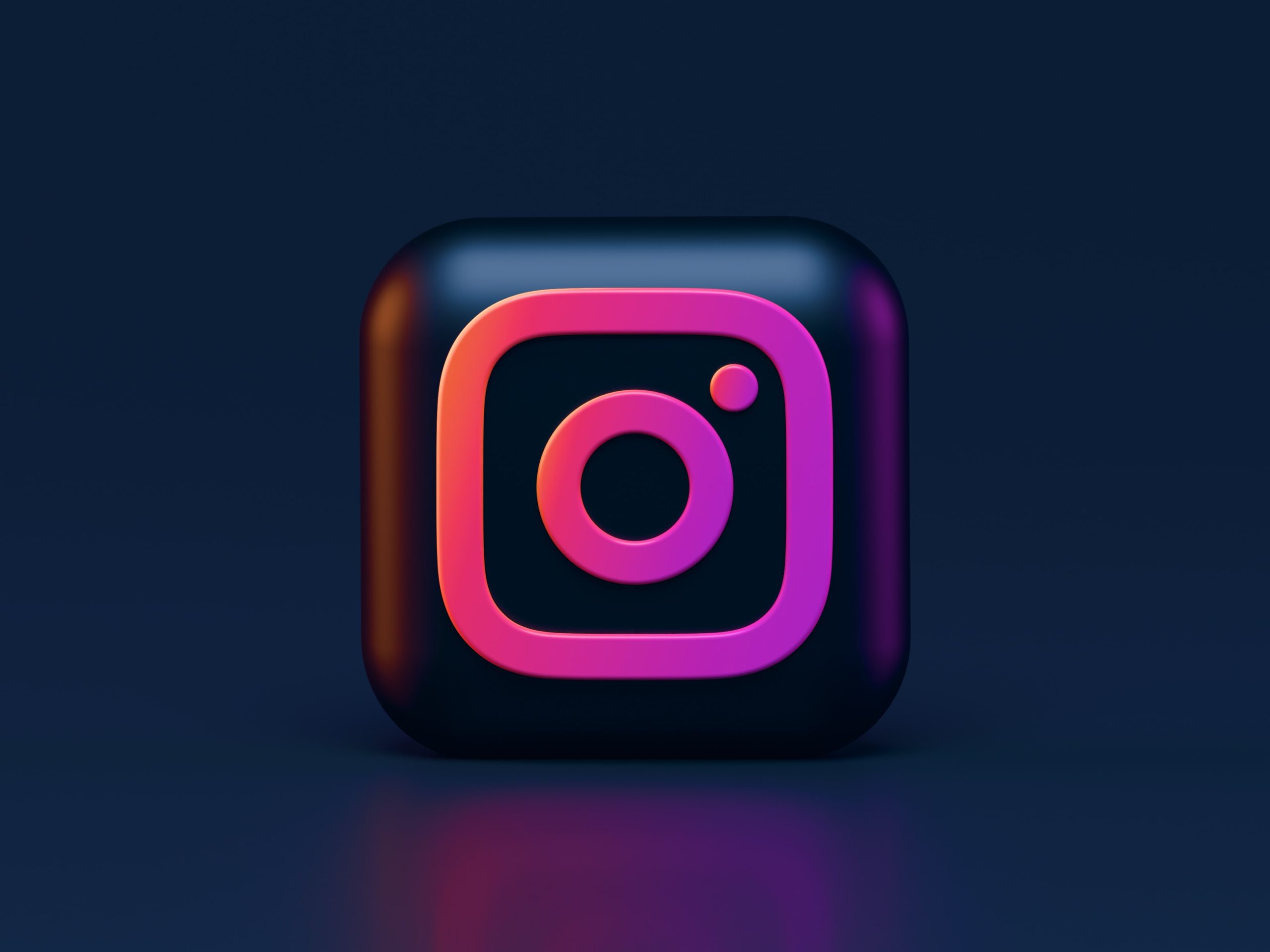 Post views: 40
Instagram is a global platform that can help you increase brand awareness and to increase the sales. It's great for showcasing your New products and promote your brand in a friendly, authentic and reliable way to your potential customers.
However, building a powerful Brand on Instagram does not come easily. It takes time and needs strategy and determination to succeed. Either way, nothing is impossible, so you can do it and join the wagon of successful marketers on the platform. And we are here to help you in this endeavor. If you want to learn how to build a brand on Instagram, reaching your potential customers all over the world, this article is for you. So, keep reading to discover five proven strategies that will help you grow your brand on Instagram.
1. Create an Instagram business account
To get started, upgrade to an Instagram business account. It will provide you with many great tools like Instagram insights, shoppable posts, Instagram ads, swipe features, and more.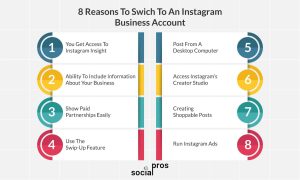 After setting up your Instagram business account, you need to optimize your Instagram bio to generate better branding. Instagram allows you to use a maximum of 150 characters to showcase your business, plus an external hyperlink to your website or landing page. Additionally, you can spice up your bio by adding emojis. And more importantly, add branded hashtags to further promote your business. Also, don't forget to include essential contact information (like address, phone number, email) to give your IG account more credibility.
2. Use an Instagram growth service
Growing a large following on Instagram takes time and is difficult. This is why many companies rely on a Instagram Growth Service to connect with highly targeted and engaged subscribers organically and instantly. AiGrow is one of the best and reliable Instagram growth management tools in the market that grabs your target audience's attention, encourages them to visit your Instagram page and finally converts them into followers. This way, you can immediately gain many real followers who are very interested and engaged in your Instagram page.
But that's not all. Apart from increasing your followers in no time, AiGrow will provide you with many other essential features you need to leverage Instagram more professionally to promote your brand. Here are some of its main features:
It allows you to schedule Instagram posts

more regularly to increase your engagement rate.

With AiGrow's Instagram DM marketing tool, you can send direct messages to your current followers to build stronger relationships with them.

Moreover, AiGrow provides you an Instagram giveaway picker

so that you can determine the final winners of your contests or giveaways quickly and fairly.

This article from SocialPros

details how to automate giveaways with an Instagram giveaway picker.

It provides you with analysis and hashtag generation tools.

By using the service, you can work with a dedicated account manager and enjoy powerful 24/7 customer support.

3. Partner with the right influencer
Influencer marketing is the best way to grow your brand on Instagram. To increase brand awareness, you can collaborate with the right influencers in various marketing activities, such as contests, reviews, or referral programs.
However, to run effective and successful influencer marketing campaigns, you need to choose a influencer that matches your target audience and brand values. Additionally, you need to analyze their engagement rate, content quality, reputation, and overall qualification to portray your brand in a positive light.
Sounds complicated, huh? Do not worry; you're not alone. Most marketers agree that finding the right influencer, measuring campaign performance, and negotiating pricing terms are some of the biggest challenges in this process.
Different influencer marketing companies and influencer discovery platforms have come into play to solve this problem. An influencer marketing platform gives brands a more direct way to connect and work with influencers. The best option in this case is Ainfluencer, the leading DIY influencer marketplace and an alternative to relying on a influencer marketing agency. where brand and Instagram influencers can connect and collaborate. After joining the Ainfluencer platform for free, you can search through verified candidates to find your ideal influencer. Additionally, you can start communicating with them directly and track their performance within the platform to ensure the best results.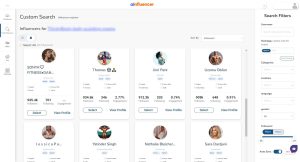 4. Develop a content strategy
Instagram is a visual platform, so your visual content should be consistent and compelling. Giving your brand a unique style will help it stand out. If you want to grow your brand on Instagram, focus on creating contents that tells a fantastic story, engages your audience, or is worth sharing. In the meantime, don't underestimate the power of captions to keep your audience engaged and interested in your page. You can also use instagram stories to build more meaningful connections with your followers.
The most important part of a successful Instagram content strategy is posting regularly and consistently. Therefore, you need a posting schedule to stay on top of your followers' minds. When you have a consistent schedule for sharing your posts, your followers will look forward to them because they expect to see new content from you at certain times.
Also, remember to include relevant, branded, and industry-related hashtags in your content to help more interested people find you on the app. Using hashtags strategically and correctly in your content allows you to grow your audience and bring more online visibility to your brand.
5. Measure your performance
If you want to build a brand on Instagram, you need to constantly monitor your marketing efforts to know what is working and what is not. instagram analytic provide you with valuable information to improve your performance and refine your marketing strategies accordingly.
When promoting a brand on Instagram, you should pay particular attention to the following metrics:
Follower growth rate. Your follower count can tell you how effective your Instagram marketing is at reaching new people or getting their attention.

Prints. This metric refers to the number of people who have seen your brand message. Analyzing this KPI can help you gauge how well you are promoting your content on Instagram.

Engagement rate.

Clicks from bio link. Based on this metric, you can see how interested your followers are in your brand or the products and services you offer.

Instagram story views.

Publish backups. This lets you know what content resonates best with your audience.
Conclusion
Instagram is an increasingly important marketing channel for brands of all sizes and types. Therefore, we've talked about five proven strategies to help you grow a brand on Instagram. If you want to save a lot of time and money in your marketing efforts, we highly recommend putting them into practice and tracking your results. Instagram is a great platform to grow your brand, but don't be afraid to try a variety of others. Social Media channels to determine what works best for your business.