LET'S TALK SHAADI!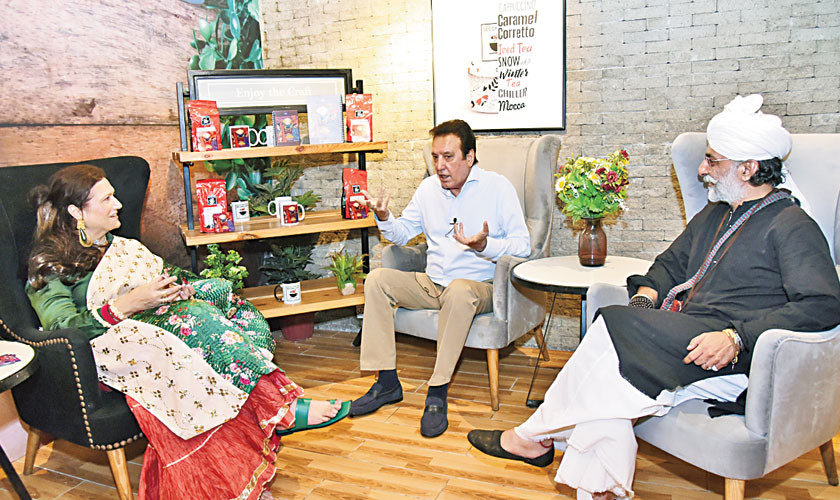 eentertainment
Weddings in Pakistan are big business. Most families spend months preparing for the festivities and save a fair amount of money just so they can throw a "good event". However, this excitement is mostly reserved for the wedding event and not much thought is given to the wedding issue. Many morning shows would highlight the glamorous aspect of wedding functions, but there is no conversation about what happens after the dhoom dharka!
Recently, Shaan-e-Pakistan officially announced their upcoming show "Shaadi Kay Laddoo" in 2022 at a press conference in Karachi. The show is expected to air on national and international television channels. The event was widely attended by members of the media, socialites and celebrities. While announcing the TV show "Shaadi Kay Laddoo", CEO and Founder Shaan-e-Pakistan Huma Nasr shared, "Weddings are still popular all over the world, especially in Pakistan. Designing content for TV that focuses on the wedding season with its various aspects highlighted not only through talks but mehndi dances and even comedies can bring spice to the wedding season. We really believe that TV channels are for the masses and this particular content is especially for them. Our talks aim to strengthen the relationship between spouses, instill a positive approach and, of course, improve our community as a whole. »
The official music score of the show titled "Ishq Na Manne Koi Rule" is sung by Hamza Akram Qawwal and Richa Sharma. Nasr also invited individuals and organizations to donate to his cause of "Shaadi Bachao" – a support group that will collaborate with experts from mental health organizations to focus on the Shaadi Bachao program. This will be an exclusive editing session within the show and the proceeds from it will go to deserving people.
"We've also had great support from industry – whether it's fashion, music, art or food – in the past, who believe in our vision and our ability to act as international connectors. Many brands have come forward to support us and we also had many celebrities who are an integral part of our events, such as Javed Sheikh sahib, Mian Salauddin sahib, Kamran Lashari sahib, Noor Jehan Bilgrami and Saqib Malik. Major publications, influencers, brand ambassadors and CEOs have supported the vision behind Shaan-e-Pakistan. Our vision is 'together we grow' and welcome brands to make this show more succeeded," Nasr added.
The Shaan-e-Pakistan Foundation aims for a prosperous Pakistan through the effective spread of ideas and creativity in all fields. It is a platform promoting universality and peace while celebrating all commonalities and differences.
– A. Jafri