Thayer Street restaurateur seeks variety in Indian cuisine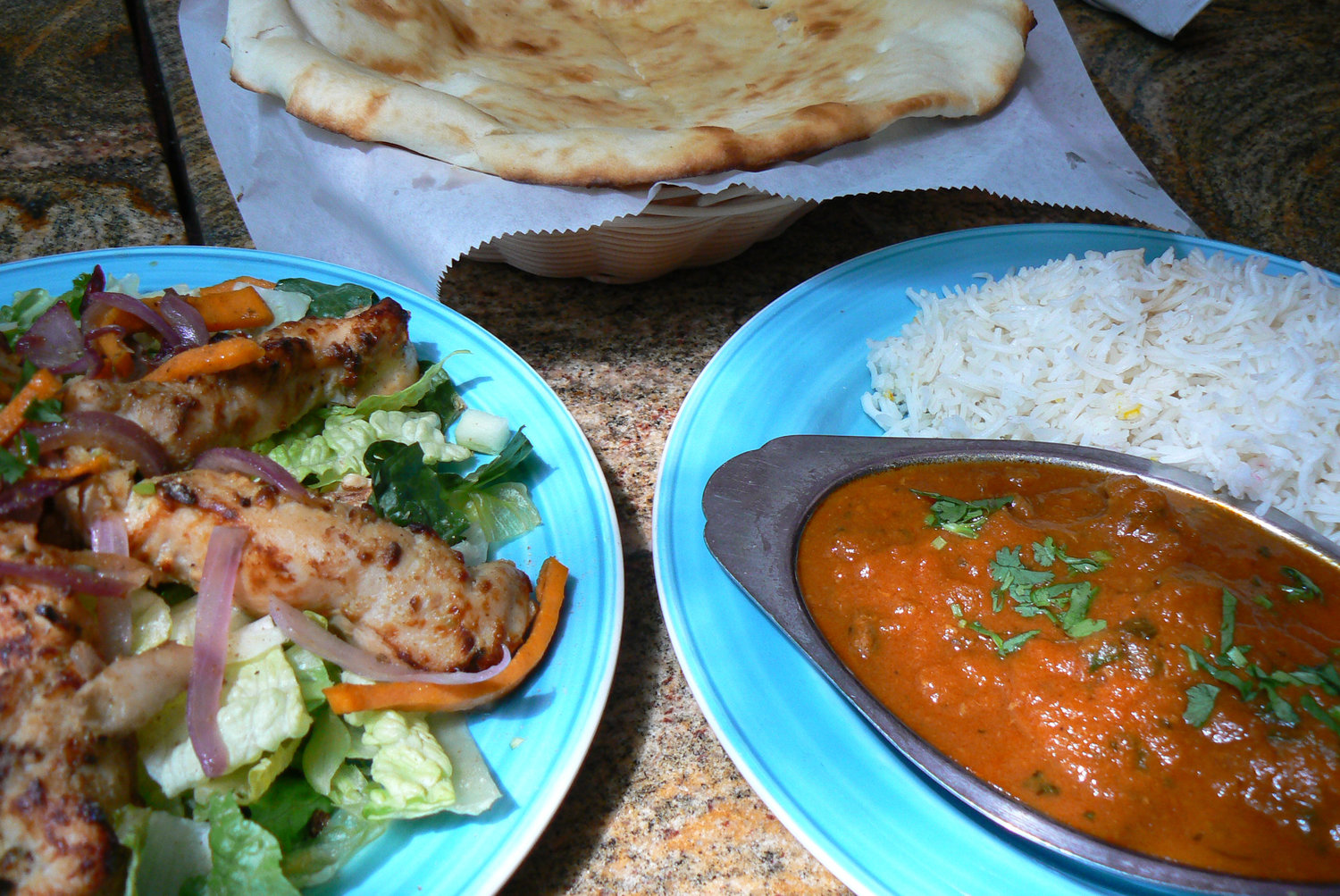 By Ann O'Neill
Before Sanjiv Dhar was the restaurateur of the oldest Indian restaurant in Providence, Skewers and Curry, his first culinary influence may have been serving as his grandfather's sous chef in Calcutta, India, where he grew up.
Dhar left home to study Culinary and Hotel Management at the Institute of Tourism and Hotel Management in Salzburg, Austria, where he found time to learn German and French. He met his wife and partner Vandana, who studied hotel and restaurant management in Mumbai, while they both worked at 5-star Le Méridien New Delhi.
Eventually, Dhar traveled to Johnson & Wales to study at the Masters level and after graduation worked at the Marriott Marquis in Times Square. While at the Marriott, Dhar was offered a working partnership in what was then a declining Kabob and Curry. "Since I had always wanted to own my own business, I took up the challenge," says Dhar.
At first, Dhar and his team stuck to a few key principles: serving meals on time, remembering everyone's name and making them feel at home. The menu evolved into popular street food, but Dhar recalls that "Thayer Street turned out to be a fantastic place because the students and faculty from so many nearby universities were always up for trying something different. ".
In turn, Kabob and Curry has always supported anything that helps Thayer Street build its brand, like the Thayer Street Arts Festival. "Every business needs to support its surrounding community because you can't grow unless the whole community thrives. "
Despite the great variety already offered by restaurants in Dhar – which now include Rasoi in Pawtucket, Rasa in East Greenwich and, more recently, Chaska in Cranston – he assures diners that there are still new dishes to explore.
"I like to cook Kashmiri because I grew up eating it at home. It's totally different from what everyone is used to. Known to be more meat-oriented than cuisines in other parts of India, Kashmiri dishes are rich in flavor but milder in spices. Dry spices serve as a building block for sauces, rather than onion or coconut, and a unique heat is achieved by using an abundance of "hot" spices like cinnamon, cardamom, cloves and ginger. Even those who have frequented Dhar restaurants for many years can expect ever-changing menus. "I hope I can one day introduce the Rhode Islanders to this part of India."
When asked what he likes most about the food in his house, Dhar is very clear. "The beauty of Indian cuisine is in its various spices," he says. "Tempering a dish is very scientific and each region is passionate about its style. A simple curry dish can change because someone decided to add one less spice or an extra spice, but the results are always delicious. So why not widen the palate?
It's not just the palaces of the Rhode Islanders that expand, but Dhar's experiences as well. He performed cooking demonstrations on YouTube and The Rhode Show, held teaching sessions at Brown and Harvard, and spoke at TED Talks in Providence.
When asked about his favorite culinary memory from his time in Rhode Island, Dhar had no trouble choosing one.
"One day one of my bosses said, 'Sir, when you're tense it shows in your face and we're all worried and nervous. On the other hand, if you smile, we feel good. Since then, I have made a conscious effort to put on a smile as soon as I walk into the restaurant. Ultimately, it's my job to coach them with a smile and give them a place where they too can smile and be happy. Everyone should be happy in our restaurants, employees and customers!