UMBRELLA BAR – POKE BURRI RESTAURANT SEVEN CHAN'S NEW FOOD KIOSK – WILL OPEN AT PONCE CITY MARKETPLACE IN ATLANTA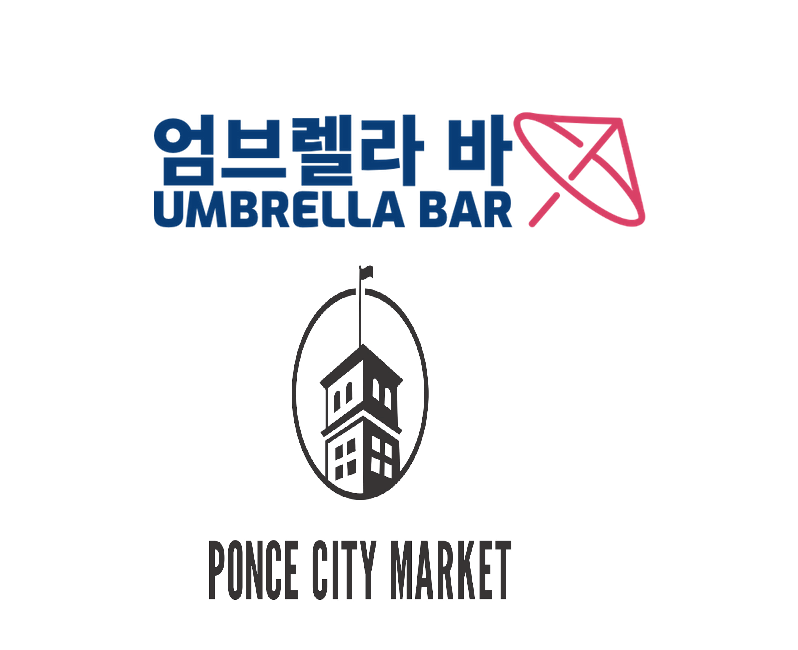 Atlanta's Iconic Ponce town market announcement Umbrella bar – a food kiosk Poke Burri's Co-founder Seven Chan, inspired by Korean night market stalls, will open in the newly expanded Central Food Hall space on Friday, May 27.
The team will serve a menu twists on quick dishes and drinks like Japchae Dumplings, Bulgogi Beef Tater Tots with aioli mayonnaise, green onions and sesame seeds, kimbap, bibimbap, fried Korean corn dogs ("Kdogs") and more. On the drinks side, they will offer Korean beers, soju and creative games on Korean cocktails, such as Melona Slushies, featuring Melona Fruit Bars and South Korean soju. Flavors will include Strawberry Matcha Lemonade.
Umbrella Bar will feature an "island" counter in the center of Ponce City Market's new food court wing, with an adjacent bar counter connected by an alley with colorful umbrellas and lights hanging from the ceiling. Barstool seating will be available on both the island and bar counters.
"We've been to night markets all over the world and love the atmosphere, but nothing in Atlanta offers that kind of experience," Chan says. "Beyond the food, our space offers two distinct areas separated by a walkway which is perfect for the concept; it's like a small alley or a small street in Korea.
Nani's Piri Piri Chicken of Chief Meherwan Irani, JJ's flower shop and VIỆTVANA opened in the expanded Central Food Hall space in late 2021. spicewalla, the first-ever brick-and-mortar location for famed spice brand Meherwan, will open later this spring. The Spice Shop will feature spices, collections, collaborative pantry products and more.
Restaurants and shops in the new Central Food Hall extension are located on the first floor with entrances across from the rooftop ticket office in The Courtyard and through the existing Central Food Hall, by Collier Candy Co. and El Super Pan. The aesthetic mirrors the design of the main central dining hall with polished concrete floors, red accents, and elements honoring the character of the existing historic building, including exposed brick walls and open ceilings. In total, the new wing adds more than 5,000 square feet of space to the Central Food Hall and houses restaurants and retail stores, as well as communal seating throughout.
About Ponce City Market
Developed by property investment and management firm Jamestown, Ponce City Market is a historic mixed-use community center featuring local and world-class food and retail, residential lofts and offices. With expansive public green spaces and a pedestrian network directly connected to the Atlanta BeltLine corridor, Ponce City Market is a landmark in the Atlanta skyline and an iconic destination for visitors and neighbors alike. At its heart is a bustling indoor/outdoor central food hall with restaurants and food stalls, including many from James Beard award-winning and nominee chefs. The community center's diverse retail offerings include a mix of national brands like Anthropologie, West Elm, Williams Sonoma, and J. Crew as well as local Atlanta-based stores like Modern Mystic Shop, Cobbler Union, Citizen Supply, and more. When construction of the next phase of development is complete, Ponce City Market will consist of five buildings offering over 700,000 square feet of office space, 350,000 square feet of retail space and over 800 residential and commercial units. 'welcome. For more information, please visit www.poncecitymarket.com; www.next.poncecitymarket.com/.