Use these free printable spice jar labels to keep your kitchen organized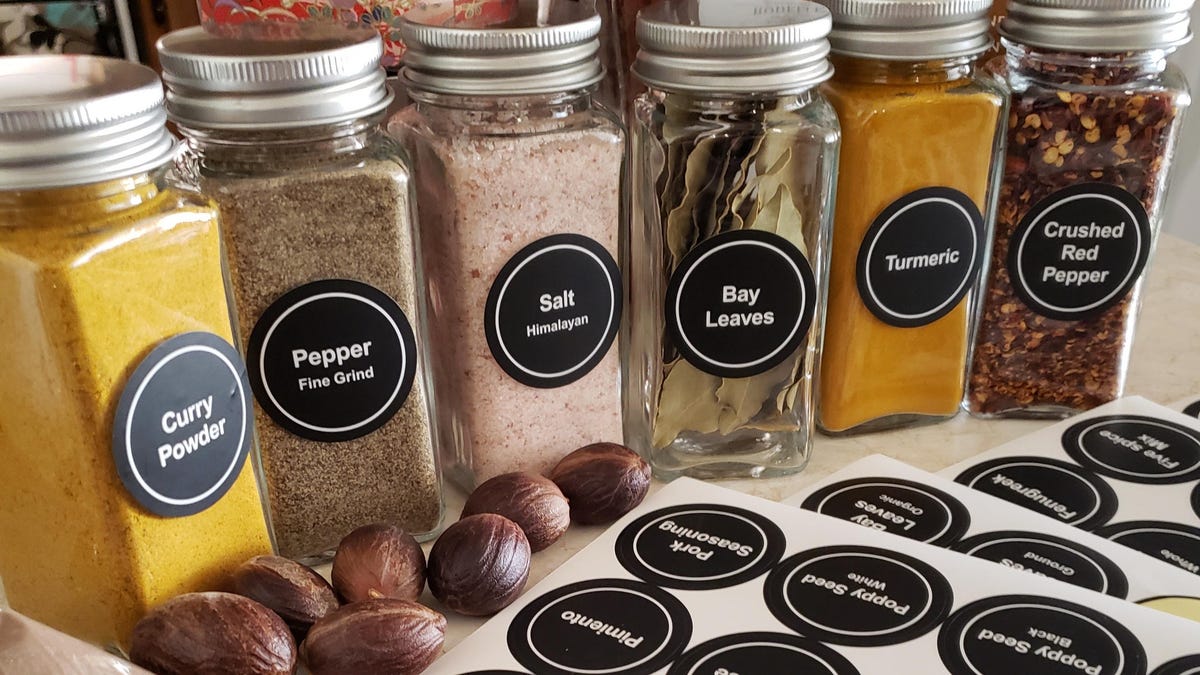 The start of a new calendar year has long been seen as a chance for a fresh start, including in the kitchen. For nearly two years, the COVID-19 pandemic has been responsible for millions of illnesses and deaths, in addition to a major spike in popularity of cooking and baking at home. And not only that, but 71% of participants in a 2021 survey said they plan to continue cooking at home, even after the pandemic is over.
AAt this point your spice rack / cabinet / shelf / counter space section may look a bit rough and in need of a certain type of organization. If this is a task you plan to tackle and really want to go all out and breathe new life into your herbs and spices, here are some free, downloadable, and printable labels you can use.
Spice jars and other container options
First of all, we would like to point out that there is really no need to organize and label your dried herbs and spices, it is an entirely personal choice. But, if you have the time, energy, and funds to take on this project (and it's something that will make you feel better) by all means, go for it.
It also depends on how you buy and use your spices. For example, many people always have some basic seasonings on hand (in some cases just salt and pepper), then buy new herbs and spices individually as they are needed for recipes. This usually results in a collection of different sizes, brands and types of jars. (Which, again, is perfectly fine.)
Or, depending on the amount and type of meals a household cooks, it may be a good idea to buy spices in bulk. (Not necessarily massive industrial-size bags, but one or two pound bags or cans.) In this scenario, you will probably want to put the spices in smaller, easier to handle containers.
Whether you're peeling off the original labels from your existing spice jars, buying a set of matching jars for your spices, or reusing a variety of previously used jars (jam, baby food, fancy yogurt etc.), you can make everything more organized and look more cohesive by using uniform labels.
Free spice jar labels to download and print
While you still have to pay for blank labels and printer ink / toner (or the services of a copy / print retailer), these spice jar labels can be downloaded and printed for free:
The chalet market: 250 black circular labels for herbs, spices and other pantry items
Quite simple: Premium white rectangular labels, where each spice is assigned a number and category (eg herb, spice, seasoning, etc.). Must enter name and email address to download (but you can opt out of the mailing list after getting the tags).
Like the spot: Designed to fit perfectly to

IKEA Rajtan Spice Jars

, these white circular labels will also work on most other jars.
Anderson + Grant: Simple and classic white square labels.
Co.: 140 modern and minimalist white rectangular labels.
Unfortunately, these labels don't come with a place where you can add their expiration date or date of purchase, but you can write this information on a blank sticker and put it at the bottom of each. pot.